Zach Tinker, a talented artist hailing from New Ipswich, New Hampshire, has dedicated most of his life to the pursuit of artistic expression. With a deep-rooted passion for painting, skateboarding, and photography, Zach has seamlessly merged his interests to create captivating works of art that resonate well with viewers.
Drawing inspiration from a diverse range of sources, Zach's artistry knows no bounds. From the raw energy of street art to the vibrant strokes of acrylic paint, he fearlessly explores various mediums to bring his creative visions to life. In his intimate home studio, Zach skillfully wields a combination of acrylics, spray paint, and mod podge to craft captivating pieces.
Zach's talent has garnered recognition in a variety of local venues. Notable exhibitions featuring his work have taken place at See/Saw Gallery, Eastern Boarder, and Union Coffee.
Jean-Michel Basquiat, Terry Urban, B.B Bastidas, Kevin Long, and Mark Gonzales are among the artists who have profoundly influenced Zach's artistic journey. Their distinct styles and unconventional approaches have inspired him to push the boundaries of his own creativity.
Zach's art is a vivid reflection of the moments he has shared with loved ones, friends, and even adversaries. It is an exploration of the preciousness of time and a reminder not to take anything for granted. Through his evocative creations, he urges viewers to cherish every passing moment.
Zach Tinker's art is a testament to his profound ability to capture the essence of life's fleeting moments. With his diverse range of mediums and unwavering passion, he continues to engage audiences with his thought-provoking creations.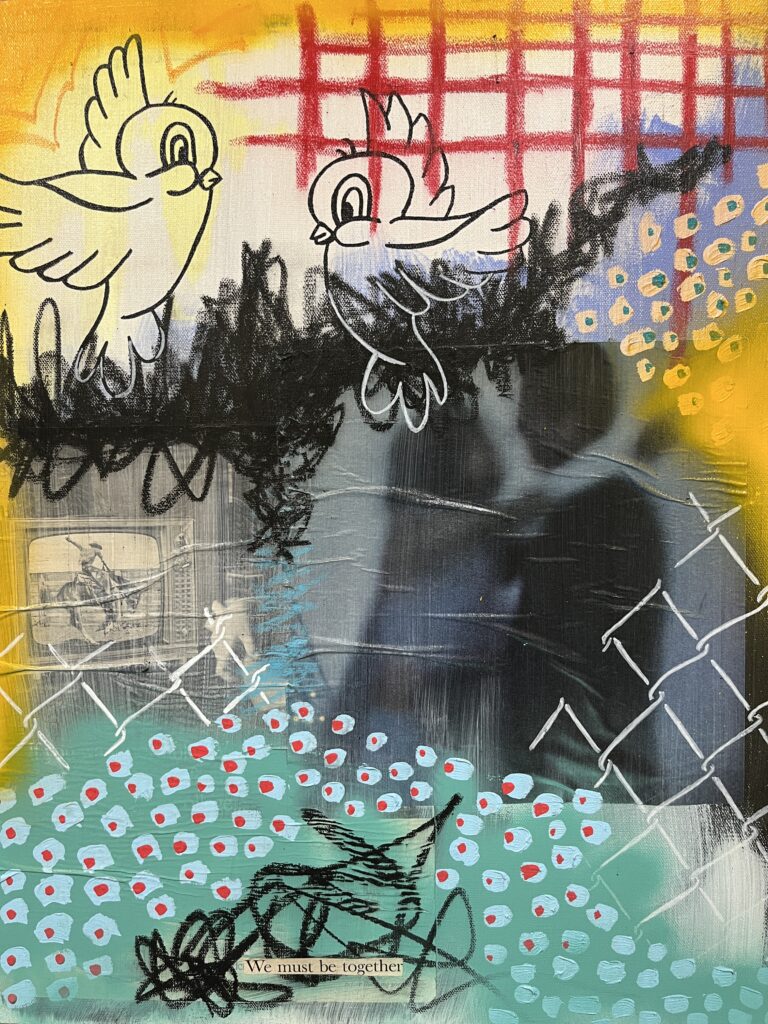 More information and sales inquiries
zzzfototinker@gmail.com