Amy Regan
Amy Marie Regan earned a Bachelor of Fine Arts, with a concentration in photography, from the New Hampshire Institute of Art (Manchester, NH) in 2008. In addition to co-founding the Rochester Museum of Fine Arts in 2011, she opened See Saw Art, a 120-square-foot exhibition space located within Mosaic Art (Manchester, NH), in 2022. To learn more about See Saw Art, visit seesaw.gallery.
"Creating exhibition opportunities is foundational to my work with the RMFA. The New England community is filled with talented, generous artists who work on their craft each day. Being able to showcase and uplift this work is my greatest pleasure, as well as meeting and learning from so many genuine people along the way."

Amy Regan
Matt Wyatt
Matt Wyatt studied at the New Hampshire Institute of Art (Manchester, NH) and earned a certificate in Digital Photography from Cornell University's online program, eCornell. His art has been exhibited in a variety of venues, including Back Hill Beer Company (Gonic, NH), Corcoran Gallery of Art (Washington, DC), Art Current (Provincetown, MA), Diane Von Furstenberg Studio (New York City), and The Gatehouse Gallery (Tamworth, NH). To learn more, visit mattwyattart.com.
"We want everyone to be able to enjoy art for free. Our alternative version of an art museum is a sustainable model that is easily replicable with the right people and energy. We encourage other communities to look at what we've done and copy us. Improve it, make it better, bigger. Art belongs everywhere."

Matt Wyatt
About the Founders
In 2007, Matt Wyatt and Amy Regan met at the New Hampshire Institute of Art, where they studied under renowned New Hampshire Artist Laureate and Professor Emeritus Gary Samson. Little did they know that this meeting would ignite a passion for art and community that would change them forever.
Fast forward to 2011, Wyatt and Regan, along with two of their friends Devin Swett and Ian Hartsoe, co-founded the Rochester Museum of Fine Arts in a multi-use office building. With unwavering support from the City of Rochester and then City Manager Daniel Fitzpatrick, they were able to secure a permanent home for the museum in the James W. Foley Memorial Community Center.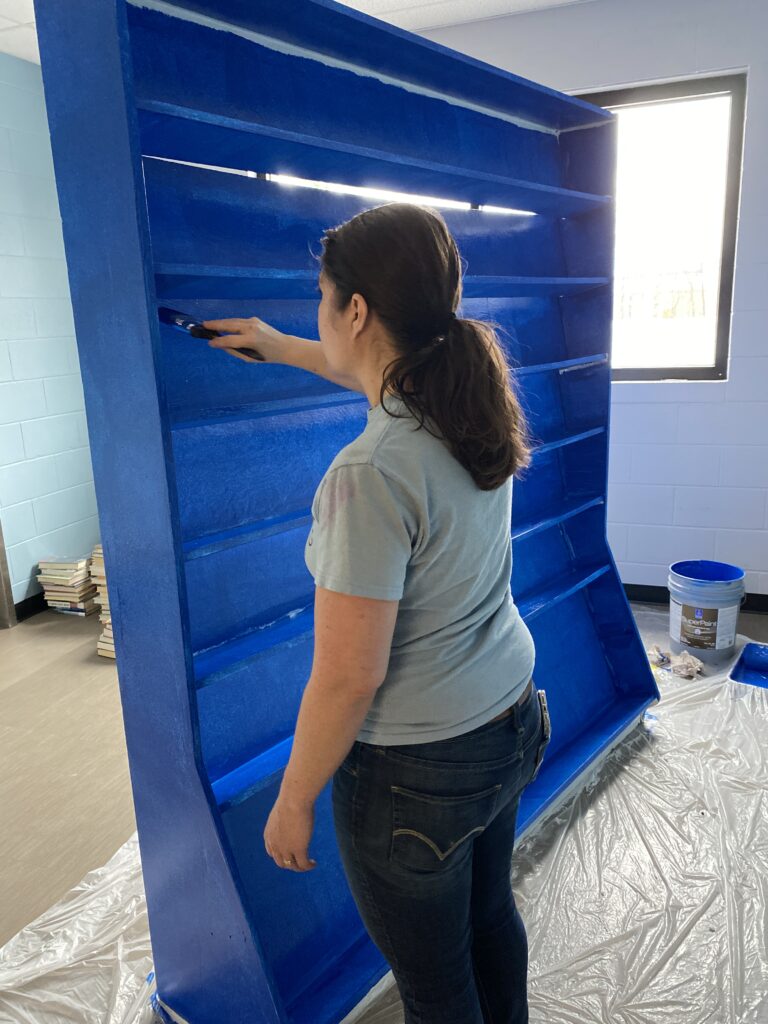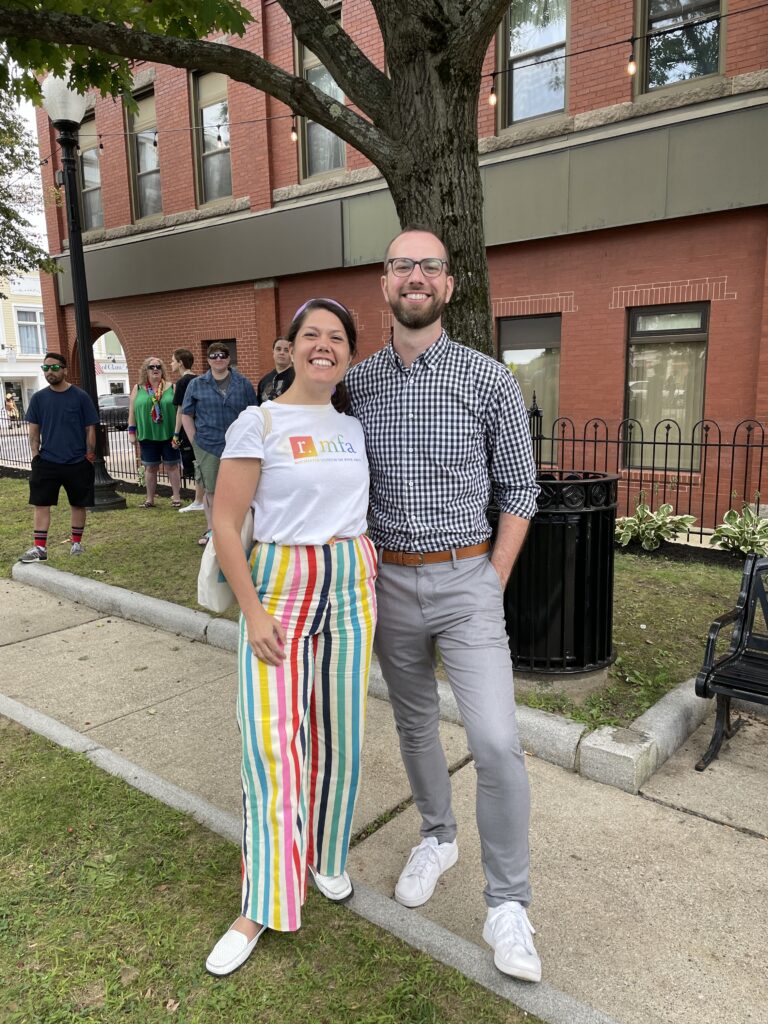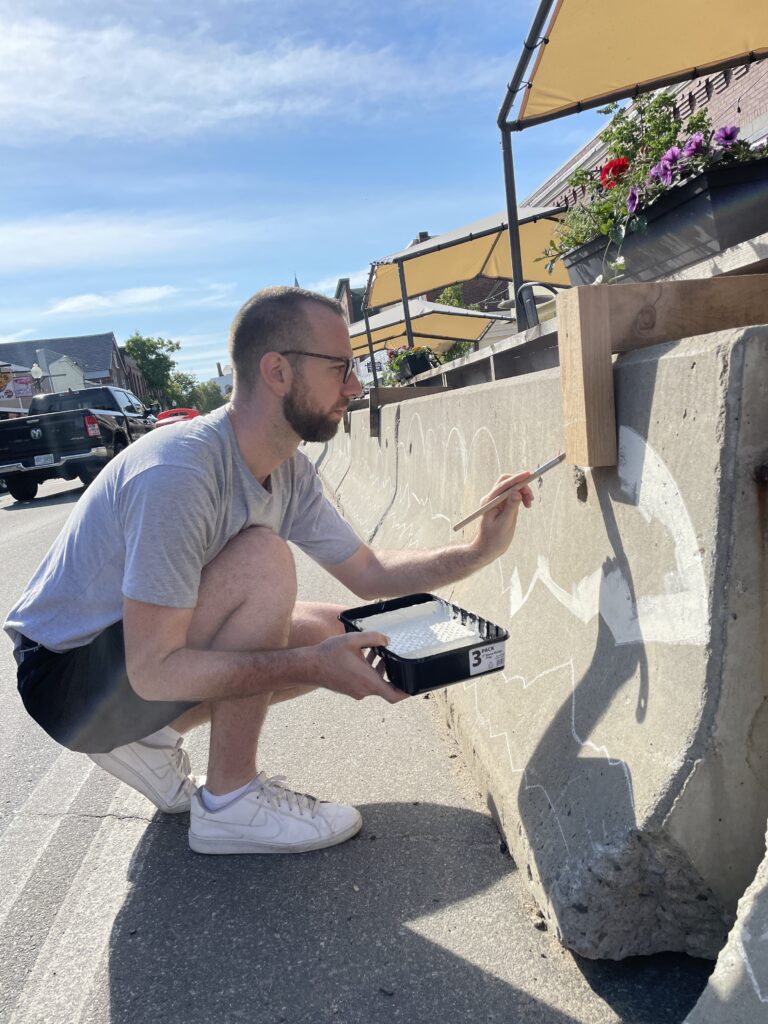 Their passion and dedication to promoting the arts led them to acquire over 200 donated pieces of art, curate hundreds of gallery exhibitions, and coordinate more than a dozen public art installations around the city. Their tireless efforts were recognized in 2014 when then-Governor Maggie Hassan thanked them for their work in making fine art accessible to the people of New Hampshire.
Wyatt and Regan's commitment to community involvement extends beyond the museum's walls. They organized the annual Rochester Pride event from 2016 to 2018, attracting thousands of attendees and featuring notable speakers such as United States Representative Chris Pappas and former Representative Carol Shea-Porter.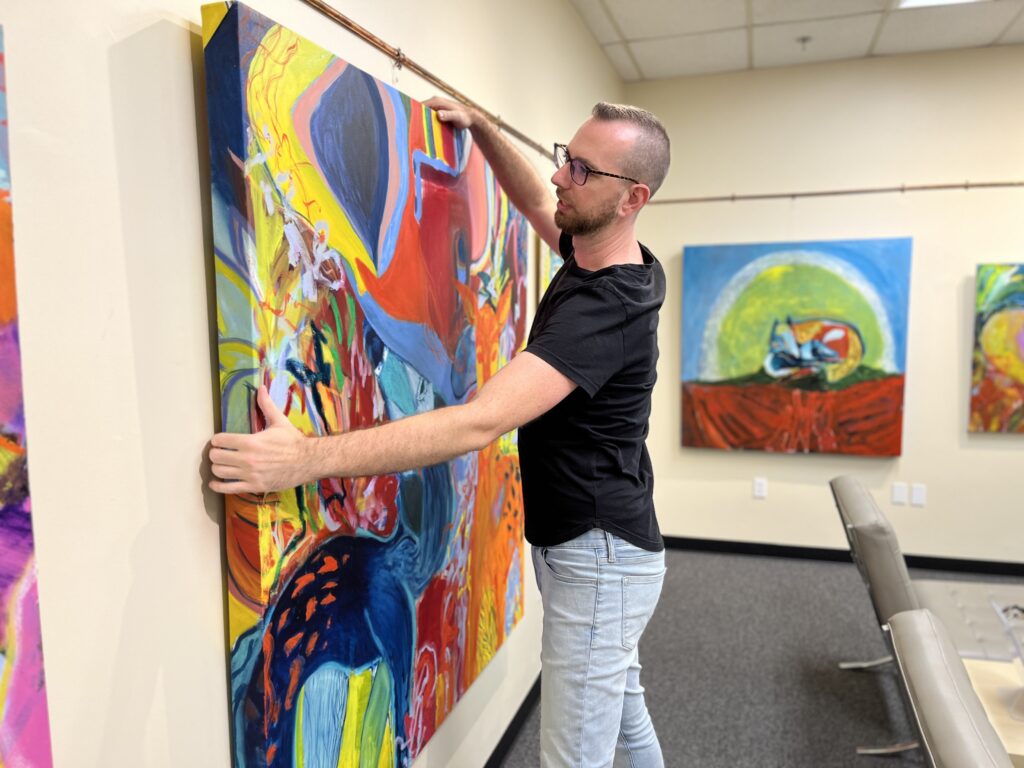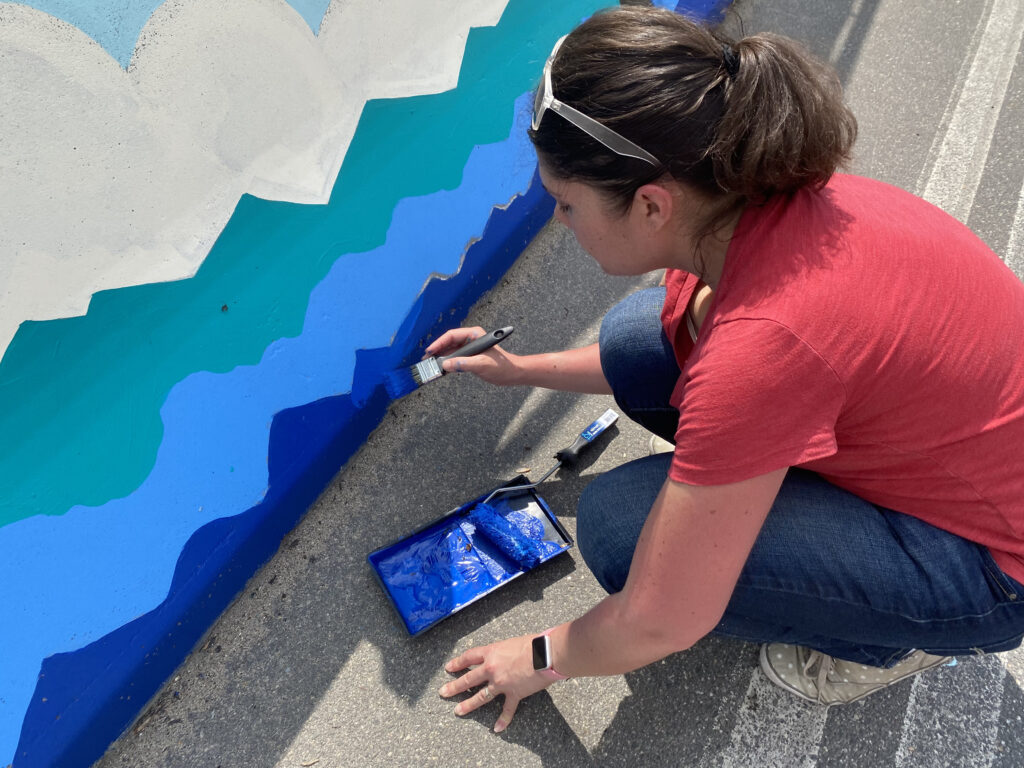 Wyatt and Regan served as members of the Rochester Commission for Arts and Culture for many years, and in 2022, they were honored for their contributions at the annual Rochester Art Awards. Their work has also been recognized by numerous news outlets and organizations, including the American Art Awards, the New Hampshire Business Committee for the Arts, and the New Hampshire Review's Best of Business (BOB) Awards for "Most Ingenious Promoters of Art".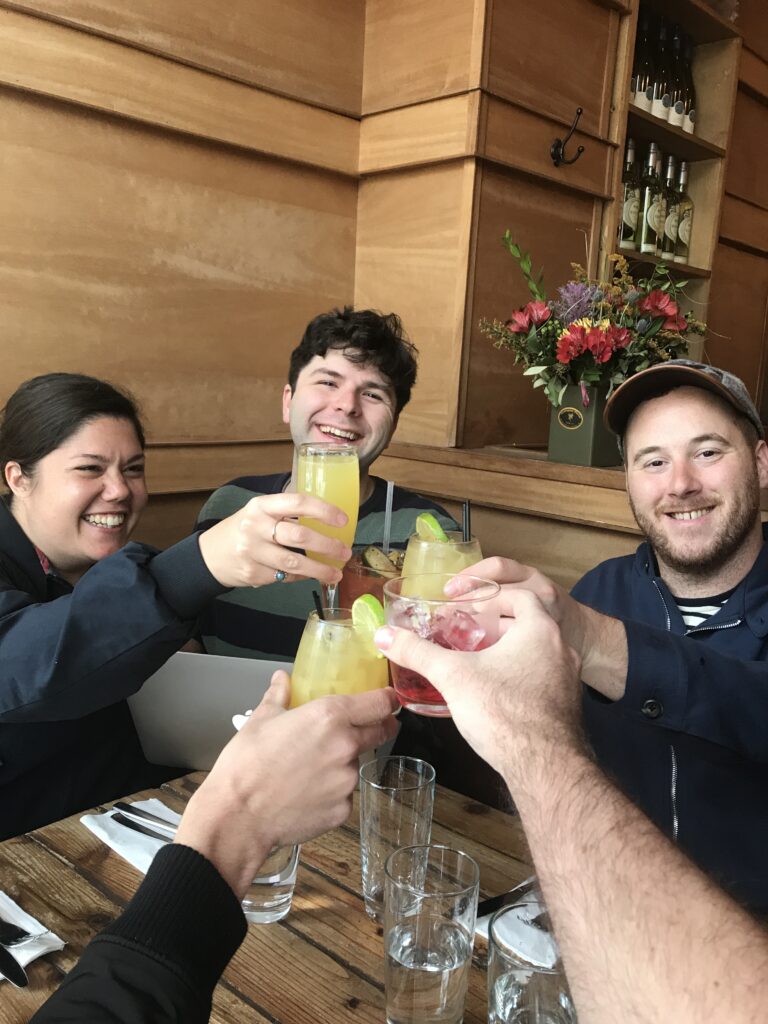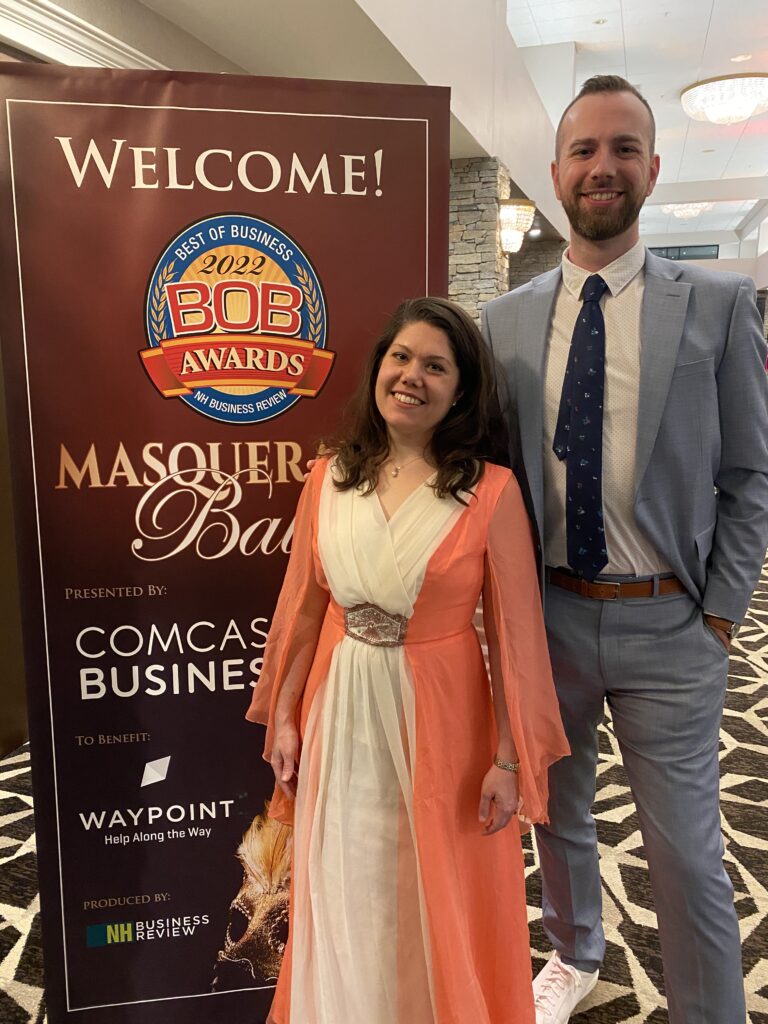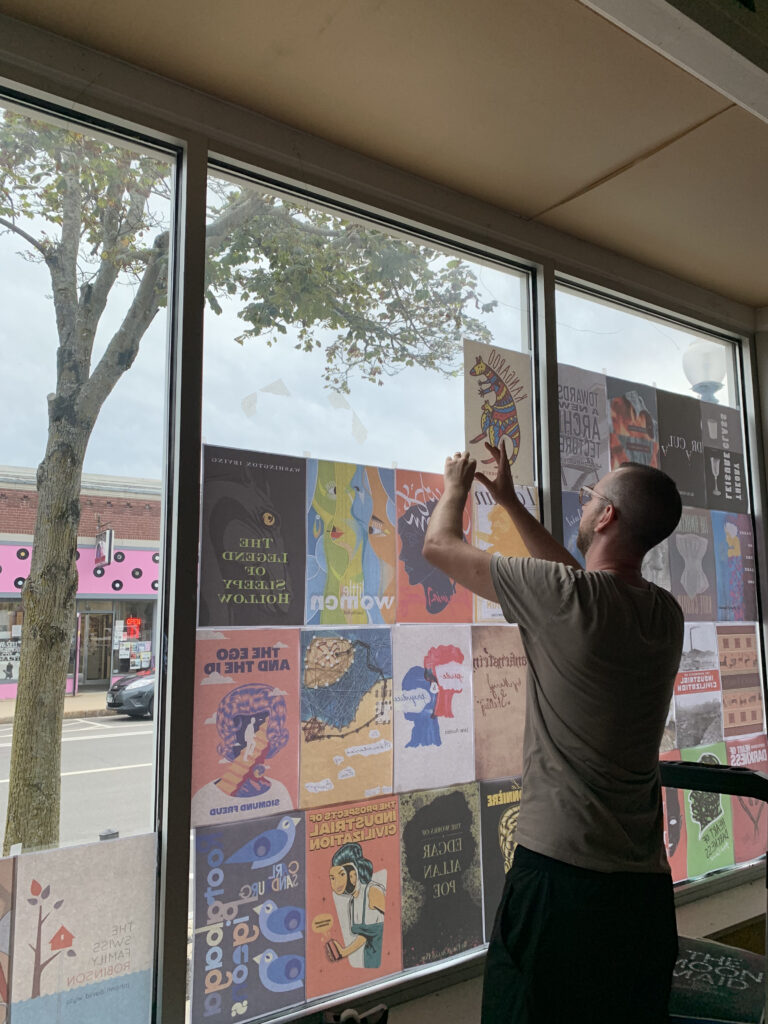 When the Rochester Museum of Fine Arts celebrated its 10th anniversary, New Hampshire Governor Chris Sununu sent an official commendation congratulating the museum for its invaluable contributions to the community.
Despite all the accolades and recognition, Matt and Amy remain true to their original mission of uplifting and giving a voice to artists everywhere. They continue to celebrate diversity and talent while creating opportunities for people of all ages and socioeconomic levels to experience the transformative power of art.