Kristy Cavaretta is an accomplished artist and graphic designer residing on the Southern Maine seacoast. With a Bachelor's degree in Visual and Media Arts from Emerson College and a Graphic Design Certificate from the Massachusetts College of Art and Design, Kristy's artistry is fueled by her creative background and her experiences as a mother of three.
Since relocating to York, Maine in 2012, Kristy has been working as a freelance designer for numerous nonprofit organizations, including the Ogunquit Museum of American Art and the Old York Historical Society. In 2014, she began exploring the world of printmaking at Chases Garage in York, Maine.
Kristy has developed a love for block printing, direct object printing, and collagraph printing. She appreciates the accessibility and speed these mediums provide.
Her art has been exhibited nationally, including at the George Marshal Store Gallery, 3S, Katzman Contemporary, and ArtLink Fort Wayne. Kristy's work has also been recognized with multiple awards from several institutions, including the New England Museum Association Design Awards for the Ogunquit Museum of American Art, Brick Store Museum, and Kennebunk Free Library.
Kristy's preferred mediums include printmaking, woodblock, collagraph, and cyanotype. She draws inspiration from the work of Anna Hepler, Meghan Brady, and Cig Harvey. Kristy's exhibition showcases her exploration of domestic life through printmaking, using repetition to represent the often-redundant tasks of feeding a young family. Her works "Spectra" and "Meditations on Mealtime" highlight the beauty in the every day and provide relatable experiences for viewers. Kristy's personal quote about the exhibition is a testament to her dedication to the art of caretaking and the relatable nature of her works.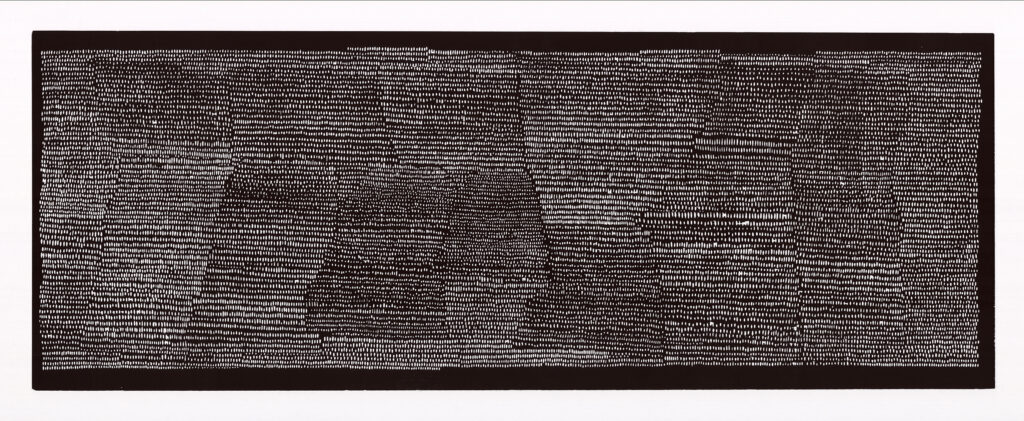 More information and sales inquiries
kristy.cavaretta@gmail.com