Forrest Elliott is a full-time artist based between York, Maine and Newland, North Carolina. He received his B.F.A. from the University of New Hampshire with a minor in History. Elliott's paintings explore color relationships and how they are translated through the experience of seeing onto a two-dimensional surface. He works within two distinct landscapes: coastal Southern Maine and the Blue Ridge Mountains in North Carolina.
Elliott challenges himself to transcend the boundaries of location and identity when painting the landscape. He distills nuances of color and light to create essential forms, sometimes allowing the viewer to see just enough. Working within two distinct landscapes, he blurs their geographic qualities on the canvas. Specificities of a defined place begin to disappear. By stretching the boundaries of an exact time of day, the vibrancy of a specific season, or how light dances across physical planes of space, the landscape becomes ambiguous.
Observation, invention, and memory coalesce in Elliott's process. Each helps inform decisions he makes when creating sensitive palettes, the quality of a shape's edge, or the compositional language of a painting. He revels in the notion that the electricity of a color or the sudden shift of the palette knife or brush across the canvas has the ability to alter our perception of reality.
Elliott's work has been featured in Clover + Bee, Design*Sponge, and Studio Visit, and he is represented by Patricia Ladd Carega Gallery in Sandwich, New Hampshire. He currently lives with his husband, Dana, and continues to explore the relationships between color, form, and perception in his artwork.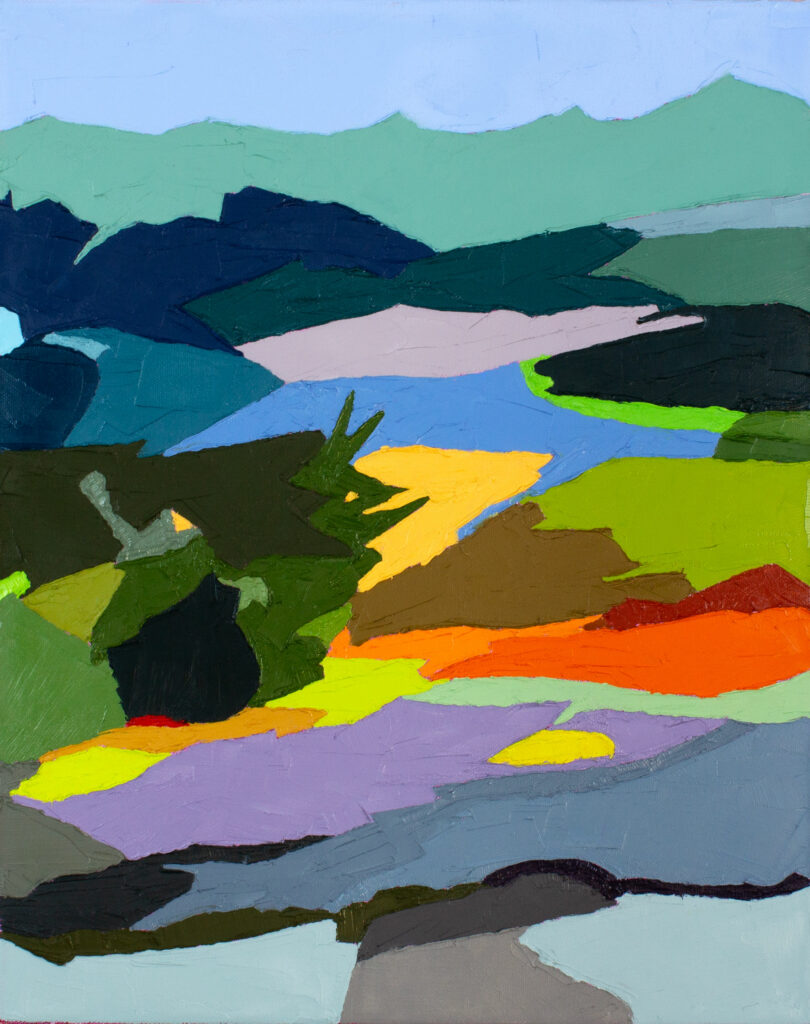 More information and sales inquiries
forrest@forrestelliott.com