Founded in 1972, Atari played an integral role in the development of the arcade game, home console, and personal computer industries. Atari's iconic games, including Pong, Asteroids, Centipede, Missile Command, have been played by millions around the world. The brand continues to bring joy to gamers with its expanding portfolio of PC, console, and mobile games.
The exhibition features concept illustrations from Atari's latest Recharged game series. The series updates classic Atari games for current generation gaming hardware and adds gameplay features that appeal to modern players, including original key art by concept artist Marija Velykytė.
Velykytė (Kaunas, Lithuania) was commissioned by Atari to create original art for the Recharged versions of Asteroids, Gravitar, Centipede, Black Widow, Breakout, Yars, and Missile Command.
In addition to the exhibition, the RMFA partnered with Jetpack Comics to host a high score contest during the reception on January 14th. Organizers selected Centipede as the game for the contest. The player with the highest recorded score will win a prize package that includes a $25 gift certificate to Jetpack Comics. There is no cost to enter.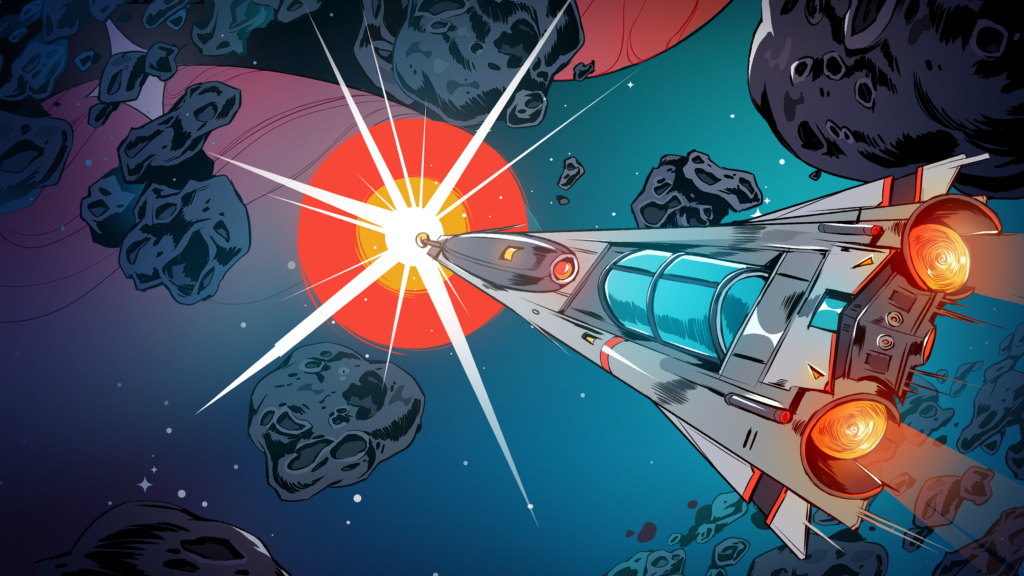 More information and sales inquiries
www.atari.com/collections/games-recharged